Exeptional events. No stress, no fuss.
Create demand, drive real results
Create personalised campaigns, capture audience insights with our survey tool and manage all your contacts in one single database.
Discover how iVvy can turbo-charge your event promotion.
Get started instantly with our tried-and-tested templates, or create custom campaigns with our drag-and-drop editor. When your event is powered by iVvy, personalised, branded, powerful emails are made simple. Our clever analytics give you instant visibility on bounces, opens and click-throughs to optimise your campaigns.

Email & SMS Marketing

Reporting & analytics

Drag & drop website builder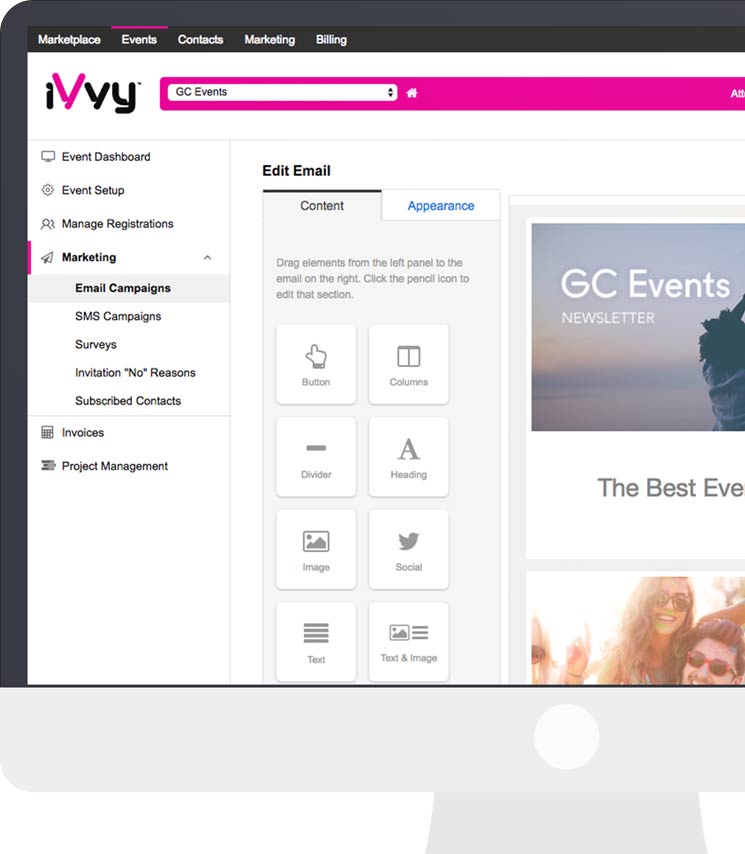 Get Social
Social promotion is the new word of mouth. iVvy integrates with social platforms such as Facebook so your delegates can share event details, prompt their friends to attend and create event engagement.
Delegate apps
Branded onsite apps streamline communication with delegates during the event, with live polling, messaging and schedule updates. Increase engagement with gamification and give your delegates access to your entire event program in their pocket.

Schedule

Attendee communication

Attendee tracking

Live polling

Gamification

Flexible content management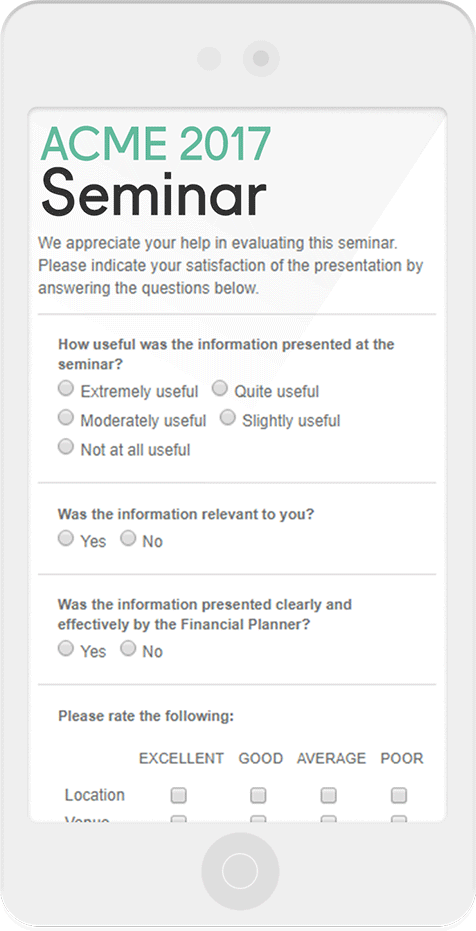 Events by invitation
Manage invitation lists and RSVPs with ease, with iVvy's automated Invitation Manager. If contacts in your Priority List can't make it to your event, a secondary wave of invitations can be dispatched to your B List and so on, until all places are filled. Managing multiple contact lists is easy with one centralised database – view a single history of all email communications, see which events your contacts attended and market to your entire database or sort by filters.

Invitation manager

CRM

Centralised database
Ready to create next-level events with iVvy?
Save time and get online with real-time event management tools to deliver awesome events. The best selection of venues and suppliers with the most powerful event management tools – that's iVvy, where it all comes together.
Get started now