Event Management Online
Beautifully simple event management software
iVvy is the partner of choice for exceptional events.
With over 13,000 users in 13 countries, we're proud to partner event planners of all industries and sizes.





Award-winning software for every type of event.
From private parties to multi-day international summits, iVvy puts the fun into functions.
Plan
We put the fun back into events with online, real-time event management tools that deliver real results. Trust iVvy to give you the best selection of locations, suppliers and event management tools to deliver more, faster.

Live availability supplier database

Search, compare, book and pay online

Hotels, restaurants, golf courses, special event Venues & even boats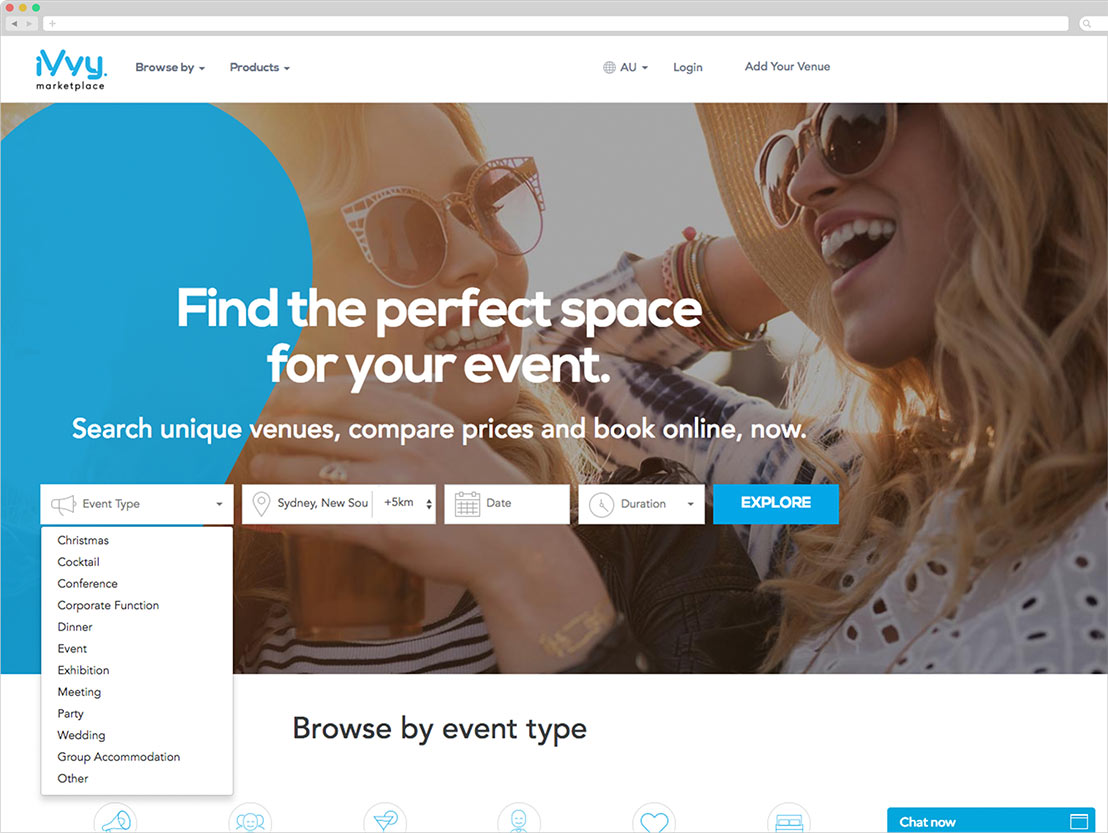 Market
Generate demand for your event with beautifully simple drag-and-drop registration websites, engaging email campaigns and clever contact management. Create surveys with the click of a mouse and get easy-to-digest analytics from our powerful reporting dashboard.

Email & SMS marketing

Surveys

Social integration

Invitation management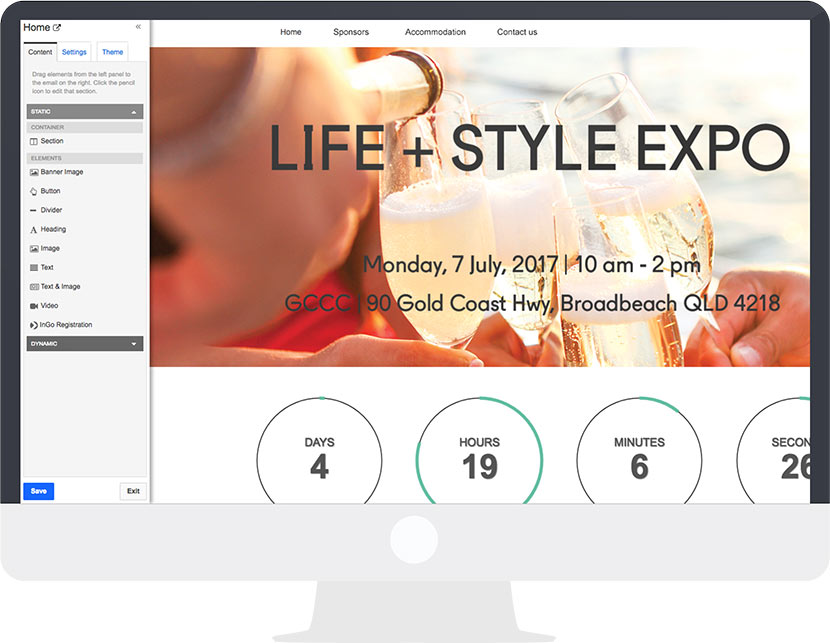 Manage
Successful events are the culmination of millions of tiny details. Let iVvy take care of the nitty-gritty while you concentrate on creating jaw-dropping experiences. From speakers and sponsors to abstract management, onsite kiosks and delegate registration, and instant analytics, you'll have all the tools to deliver exceptional events.

Onsite kiosks

Event apps

Payments & invoicing

Reporting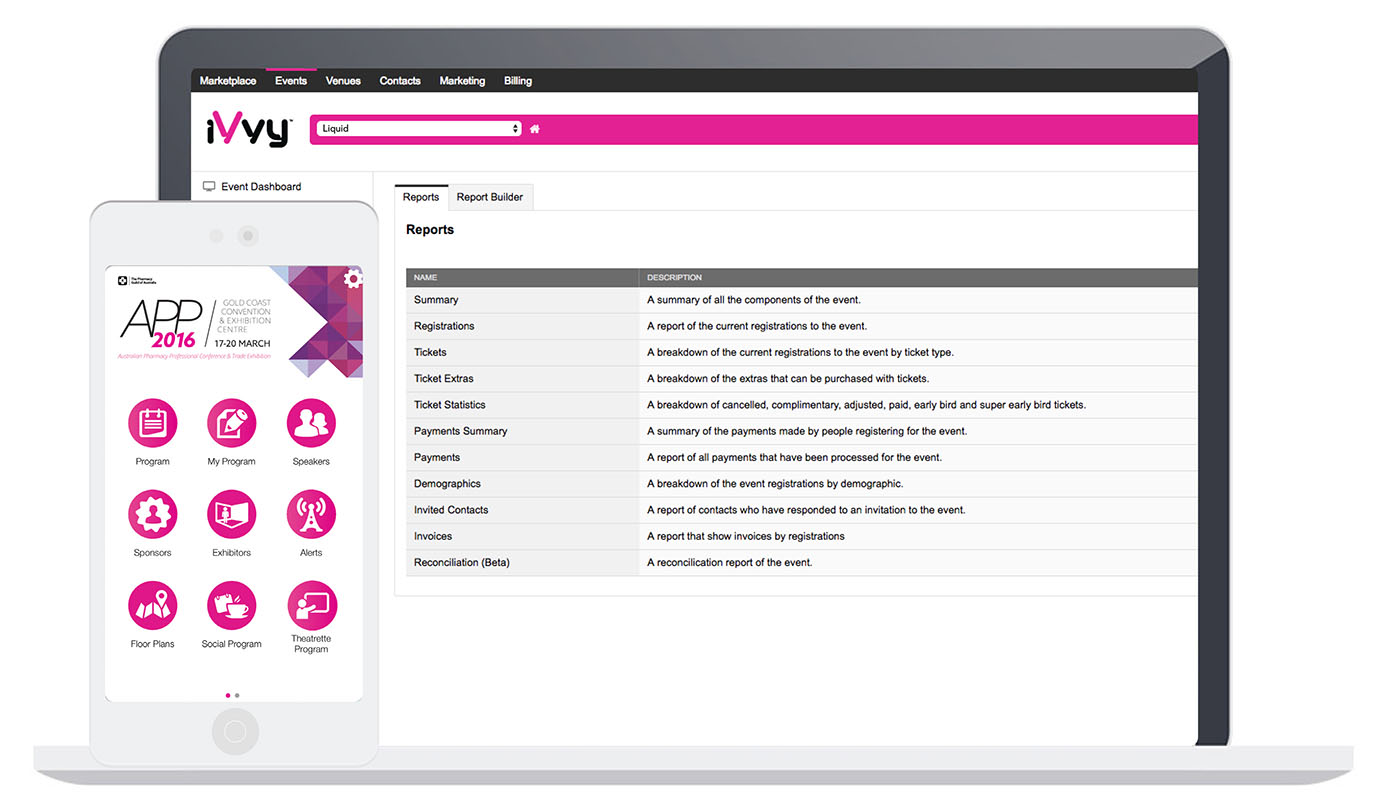 "iVvy is reliable, robust, customisable and makes my business look good."
The Conference Planners

Access AnywhereGot internet? Get iVvy – access anywhere, on any device.

24/7 SupportWe've got your back 24/7. Whenever you need us, we're just a phone call away.

Secure & RobustiVvy puts security and reliability first. Your data is safe with us.

One LoginEverything you need to manage your venue with one login.
Ready to create next-level events with iVvy?
Save time and get online with real-time event management tools to deliver awesome events. The best selection of venues and suppliers with the most powerful event management tools – that's iVvy, where it all comes together.
Get started now